Who We Are
We are highly specialised strategists and practitioners who open up new thinking to increase individuals and organisations ability to communicate, influence, negotiate and resolve conflict.
We operate in the top quartile and prefer to work with a discrete few to provide high level responsiveness and deep understandings of our clients' needs. Our business model is built on collaborations with respected specialists and alliances with organisations that are recognised for their expertise in leadership and governance.
Wayne Harrison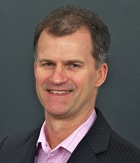 Wayne Harrison is the Founder of Pathfinders Downunder and a highly respected researcher, practitioner, strategist and thought leader on negotiation and communication. He is regularly called upon by organisations to build collaboration and negotiation capability, and to provide problem solving know-how that results in more predictable outcomes.
Wayne has held C-level positions with Henkel KGaA, directorships with Thomas & Coffey Australia, DB Results, Acknowledge Education and was the Senior Negotiation Strategist at ENS International and Chair of the Australian Institute of Company Directors Education Review Committee. He is a Fellow of the Australian Institute of Company Directors, Australian Marketing Institute, Resolution Institute and an Accredited Mediator and Certified Practicing Marketer. He has completed advanced studies in negotiation, which includes Harvard Law School and is the Author of FROM HOPE TO STRATEGY: The Anatomy of Negotiation.
Contact Us
+61 1300 808 992
+61 3 9846 8559


Follow Us
Linkedin
We Support

Pathfinders Downunder supports the Lifeline charity. Recognising that we are reliant on the mental health and resilience of the communities we work within.
Alliances