How would you negotiate with someone you don't trust? This is a conundrum many negotiators have to confront when they want to achieve mutual gains, whilst at the same time protecting their interests and exposure to future risks. To overcome these concerns skilled negotiators look for ways to verify trust and build predictability when there are information gaps and inconsistent behaviours.
A useful example of inconsistent behaviour comes from the failed 2010 bid by the Football Federation Australia (FFA) to host the 2022 Soccer World Cup, which was awarded to Qatar. In the lead up to the decision those involved were quietly confident that the bid had every chance of success. However, the FFA Chairman Mr Frank Lowy realised things had gone wrong when he entered the auditorium where the announcement was to be made, and a few "friends" avoided his eyes. The fate of his three-year campaign to bring the World Cup to Australia was still supposed to be a secret hidden in an envelope held by an independent auditor and a Swiss notary. "When I walked into the room, I passed some executive committee members, and we had some friends there and I looked at them and they didn't look properly back and I knew we were gone," Lowy said later. Source: The Australian May 4th 2010
As negotiators, it is important to recognise that our preparedness to trust and take risks correlates to the confidence we have in being able to verify our counterparts' honesty, commitment and competence to take actions that create a benefit. To further increase confidence skilled negotiators will also put in place contingencies and penalties for failures to comply.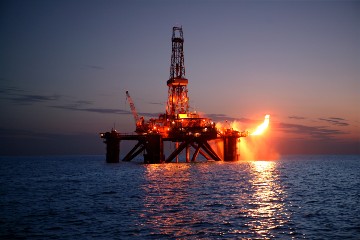 This was clearly the case in relation to the 2010 oil spill in the Gulf of Mexico, which remains the worst in U.S history. In thinking about how to prevent future oil spills, President Obama came to the conclusion that to build predictability future commitments from British Petroleum to improve policies, technology, and processes would need to be verified, and that there would be increased penalties for any non-compliance. After meeting with his top advisers to discuss the growing oil spill, which British Petroleum had tried and failed for three weeks to stem or even slow, a visibly angered Mr Obama said his Government also had responsibility to bear, pledging to strengthen oversight of the oil industry. "We will trust, but we will verify", he said. Source: The Australian May 16th 2010

Self-coaching tips
Will our discussions be visible to others and involve full disclosure?
Does our counterpart want a one-off agreement or ongoing relationship?
Does our counterpart demonstrate consistent behaviours, and have a reputation for trustworthiness and being ethical?
Are our shared interests many or a few?
Will our counterpart be accountable for non-compliance and agree to contingencies and penalties?